Yakima prison could be shut down because of budget cuts
Posted:
Updated: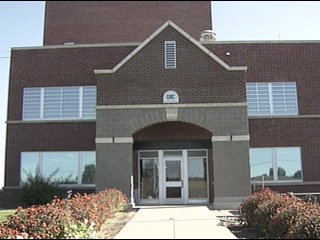 YAKIMA, Wash.- State Department of Correction leaders are taking measures to cut costs, which could result in a Yakima prison being shut down. It's the Ahtanum View Corrections Center that is being considered for closure.
Sergeant Curtis Trembley is in charge of checking inmate property, making sure no weapons or threats make it into the prison. After almost eight years of working there, Sergeant Trembley might be let go.
"You know go home to try to explain things and your family is asking well what did you find out today and you have to tell them the same nothing there's no decisions made," said Sgt. Trembley from the Ahtanum View Corrections Center.
More than eighty other employees are going through this, all part of the state's efforts to save money by closing down facilities. Staff like Sergeant Trembley work, live and have family in Yakima. If Ahtanum View closes, being transferred out of the area could be a possibility. For many, this option is not as easy as it sounds.
"With the home I have now I couldn't just up and move. I couldn't afford to run two households or anything like that and then the decision of being a weekend dad and possibility of having to live out of my camper," said Sgt. Trembley.
This issue isn't just about losing jobs, shutting down could mean transferring the hundreds of inmates who live there to other facilities in the state.
"They have medical challenges and they need help with their daily activities of living many are in wheelchairs, many are terminally ill," said Ahtanum View's Superintendent Jane Parnell.
As for the staff, some could be transferred a few hours away, depending on seniority. Nothing is guaranteed.
"As we get more and more cuts throughout the agency that gets harder and harder to do," said Superintendent Parnell.
The facility's superintendent says all they can do is wait and hope they survive this cut. For many of the staff, waiting is the hardest part and finding out could take several months.