Shooting away unwanted pumpkins
Posted:
Updated: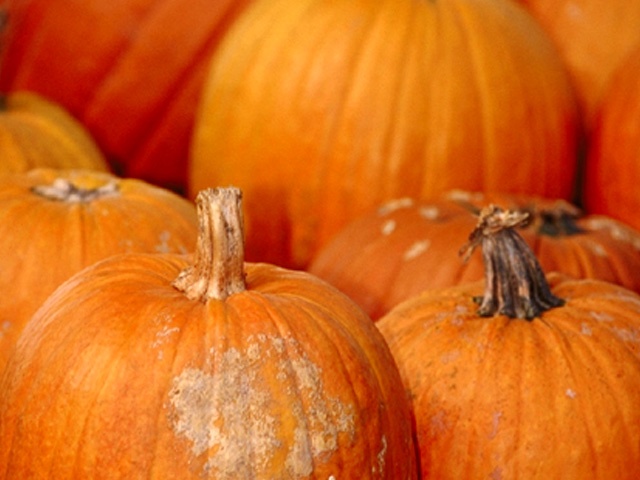 NACHES, Wash. - Pumpkin season is well on its way but not every pumpkin will be used this year so one farmer has come up with a fun way to get rid the less desirable ones, he shoots them into the sky.
"A lot of people don't want small pumpkins so this is a value added product to us," says John Thompson.
Thompson has been growing pumpkins for more than 10 years but only recently started launching them with a pumpkin cannon at his farm. He got the idea from a farmers' convention.
"It just struck my fancy, I says that's something I gotta have," he said. "You can't buy'em so you have to build 'em."
Johnson says he spent less than 500 dollars building his three cannons from spare parts around the farm. He has small, medium, and large cannons each able to send a pumpkin or apple to differing heights.
Every weekend in October, he launches pumpkins on the hour during the day for the hundreds of people who visit. The perfect piece of ammo is normally six to eight inches wide in size, according to Johnson.
"We always choose a fresh pumpkin, we want them good and hard because there's a lot of velocity coming out of here," he said. "You get a soft one, they'll explode in the air."
The pumpkin patch is just one of the activities at the farm, there is also a corn maze, antique equipment, and a goat feed. There is a prize of fresh fruit hidden inside the maze for anyone who can find it.
Admission is $2 to participate in most events at the farm. There are additional fees for other activities, all of the money goes to pay for insurance.
To get to the farm from Yakima, take Hwy 12 West toward Naches. Inside the town, turn onto Shafer Ave. and head to end of the street. Thompson's Farm is located on 9535 Old Naches Hwy.
You can learn more about the farm on their website: www.thompsonsfarm.com