City's finances factoring into race for mayor
Posted:
Updated: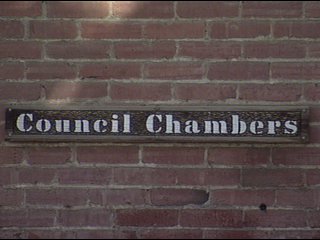 MABTON--The city of Mabton is slowly working out of financial turmoil, and those budget questions could be the deciding factor in November's mayoral election.
Interim City Clerk Ret Stewart has been working since the audit came out in June. She tells KNDO that things aren't as bleak as they first looked.
In many ways, Mabton's future depends on Stewart.
She's the interim clerk brought on to fix the city's books. It's proven a difficult task.
A job she expected to take weeks has stretched over months.
"There are no quick fixes. I'm not one for a quick fix, because that's how I feel we've got into this situation we're in."
The audit found that the city violated four state and federal rules, and was $500,000 over budget.
Stewart will have an early budget outlook for City Council at the Tuesday, October 14, meeting.
Current council man and mayoral candidate Angel Reyna said being informed will be a welcome change.
"We [City Council] have never really had any numbers to tell us this is where we need to stay within," Reyna said. "It's always been, 'this is where we think we're at, this is where we're going' and then by the end of the year, we've been over [budget]."
But, his opponent thinks Reyna and other council members should have asked more questions.
"They don't have any idea where we stand, how much of a shortfall we're facing, what kind of revenue we're getting out," Daniel Jun said.
Local business owner Daniel Jun is a political newcomer. If elected, he promises to get all of Mabton involved.
"I'm going to have the council members and elected mayor and residents working together all get together in one group.
He wants to go after grants and grow the city, something Reyna also plans to do.
"There's a lot of opportunities based on the location that we're in for the wine industry, possibly wind turbines as well."
Ballots will be mailed out next week, and are due November 3.