Families hope the community will help after a crash this week took the lives of two young girls.
Posted:
Updated: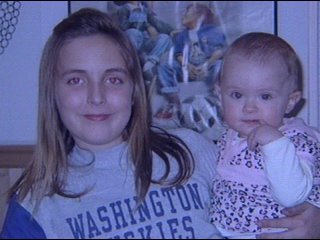 Families of the two girls who died from a car crash this week in Pasco are hoping the community will come together to help in the hope that enough money will assist with the medical bills and funeral coasts for Alexandra Hatley-Flores and Taylor Tefft.
Here is a list of the fundraisers that will occur in the coming weeks:
October 9, 2009 Grid Kids BBQ/Bake Sale/Pizza
Time: 8:00am-5:30pm, Donation Taken from 7:30-2:00pm
Location: East Gate Elementary Fields
October 17, 2009 Chief Joe Pancake Feed
Time: 8:00am-10:00am
Location: Applebee's Bar and Grill in Richland
Price: $7.00 a portion of the proceeds will go towards the Woodall Family. A Donation Bucket will also be present.
October 17, 2009 Hansen Park Garage Sale
Time: 8:00am-2:00pm
Location: 8516 W. 1st Avenue, Kennewick, WA 99336
October 20, 2009 Cable Bridge Poker Tournament
Time: Starts at 7:00pm
Location: Cable Bridge Casino
October 23-25th, 2009 Park Hills Yard Sale
Time: Starts at 8:00am
October 24, 2009 Elite Center Chili Feed
Time: 5:00-8:00pm
Location: Christ the King Church
October 25, 2009 Branding Iron Spaghetti Feed & Silent Auction
Time: Beginning at 4:00pm
Location: Branding Iron
Price: Children $5.00
Adult: 10:00
October 17, 2009 Chief Joe Pancake Feed
Time: 8:00am-10:00am
Location: Applebee's Bar and Grill in Richland
Price: $7.00
November 1, 2009 Canyon Lakes Golf Course Golf Tournament
Time: 1:00pm
Location: Canyon Lakes Golf Course
Price: $100.00 per player (4 players per team)
Chili and Corn Bread will be served in the banquette room
November 7, 2009 Poker Tournament
Time: Registration at 12:30pm, Tournament starts at 2:30pm
Location: ESPO's Sports Bar and Grill in Kennewick
Price: $10:00 entry fee