Initiative 1033 could shut down programs for disabled families
Posted:
Updated: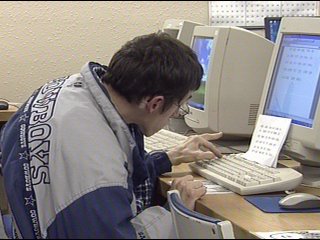 YAKIMA, Wash.- With just three weeks from the general election, Yakima families worry about Initiative 1033. This is a property-tax initiative that puts a cap on government spending and some say this could hurt families with disabilities.
When Kelly Gillespie leaves her house, she goes to the adult day program at Provident Horizon Group. Gillespie suffered brain damage, leaving her disabled and dependent on her parents. It's the socializing and therapy that Gillespie says keeps her moving on, but soon, all this could be gone.
"I'm not too fond of having her shuttered and i want her out in the community i want her out with people, with the fullest possible life that she can and she's not getting that," said Bill Gillespie, father of Kelly.
That's because last year's legislation cut the program's budget 70 percent, limiting the number of hours people like Kelly can spend at the facility. With Initiative 1033 on this year's ballot, they could be facing more cuts.
"I-1033 begins to set caps and limits on how fast in improving economy times that this program could re-grow back to serve," said Tom Gaulke, from the Community Trust Services.
If the initiative passes, more than 20 Yakima families using this service will be affected and this program might be cut down. Bill Gillespie says for his daughter and the others losing all this would be devastating.
"It's still important to her, so it's a problem when you cut so deep that the program no longer works," said Gillespie.
With limited government spending, program directors say they would be forced to cut staff and reduce the number of people using this service.
"They'll now be moved into nursing homes...that's going to cost the state even more money," said Gaulke.
Ballots should be out by Friday and the deadline to return them is November 3rd.
For more information on the initiative, go to http://www.secstate.wa.gov/elections/
Once you're there, click on the link that reads "Initiatives and Referenda". Then click on "Proposed Initiatives to the People" and scroll down, you'll see information on Initiative 1033.