Council member asking citizens for ideas to combat gang culture
Posted:
Updated: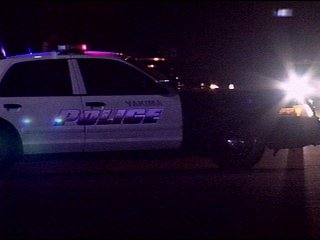 YAKIMA--What do you think Yakima should do about gangs? One council member proposes a plan to get your ideas.
Sonia Rodriguez announced her proposal Thursday morning, as the city's gang issues take center stage in council elections.
With extra police officers on the beat, the streets of Yakima were quiet through August and September.
But that's changed with the leaves and this month gang violence appears to be back.
"[The issue] is screaming for a response when you have three homicides and two shootings," Sonia Rodriguez, Yakima City Council, said. "Obviously our emphasis patrols had ended and so the violence escalated very quickly again."
The shootings inspired Rodriguez to propose weekly meetings in at the Police Athletic League building in northeast Yakima, where anyone and everyone can suggest solutions. Then, her colleagues on council would eventually take some of those ideas and implement them into a "Gang Free Initiative."
Her opponent in November's election, radio personality Dave Ettl, wonders if the timing is political.
"Sonia could have came up with this a year ago, she could've been someone [proposing solutions] four months ago, when shooting victims were crying out and there was community outrage."
While he agrees with Rodriguez's ideas, he said ridding Yakima of gangs goes beyond what city government can do.
In his mind, regular people must take charge.
One thing Ettl and Rodriguez can agree upon, as council members they would only be able to do so much. The real impact has to come from neighborhoods troubled by violence, where locals must step up to put a stop to gang activity.
While gangs are a citywide problem, most members are of Hispanic descent. Ettl believes more people will listen to a strong Latino voice.
"I guarantee it would energize and mobilize the community if we had leadership from the source of the problem."
Rodriguez thinks she could be that person.
"I am worried that we're not doing enough action," she said. "That's exactly why I proposed this, because the violence we see tells us we're not doing enough."
A federal grant will put more officers on the streets to combat gang violence.
Both candidates agree the way to win the war on gangs in the long run depends on keeping kids out of gangs in the first place.