Childcare workers to get swine flu vaccine
Posted:
Updated: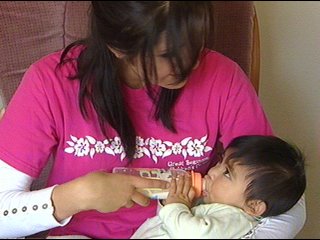 KENNEWICK, Wash-- For daycare workers at Great Beginning's Children's Center in Kennewick, it's a battle to keep the influenza virus from spreading to the babies.
"It's scary to me and i think for people who have young babies and young children like the ones that come here," says Abby Vance.
That's why new mom Abby Vance isn't taking any chances and working to ease the fears any parents may have of sending their child to a nursery.
"When they're sleeping is when we clean and sanitize all the toys and stuff," says Vance. "We've been doing it a lot lately."
Workers with the Benton Franklin Health District say after pregnant women, daycare workers are next in line for the swine-flu vaccine, which is due out in the coming weeks.
"Number 2 are those individuals in close contact with babies 0-6 months because they can't be vaccinated," explains Dr. Larry Jecha.
Meaning, an infant with flu-like symptoms could see severe effects. Not to mention their uncanny ability to spread the virus.
"The reservoir that really spreads flu in the community are the young children," adds Dr. Jecha.
And it's because of that workers at the Children Center are asking their boss for help getting vaccine.
"I talked to her about it today actually and she agreed with me," adds Vance. "She agreed everyone should get it and if it's money that's the issue, she'll pay for it."