UPDATE: Murder victim may have been chosen at random
Posted:
Updated: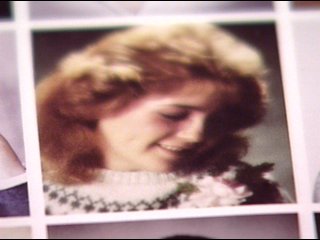 YAKIMA, Wash. -- Police have a suspect and a confession, but are still short on the actual details in the murder of Shelly Kinter. What they haven't pieced together is a connection between the victim and suspect, so could this murder be random?
"He confessed to killing her and she's dead we know that," said Sgt. Scot Levno, Yakima Police Department.
Police arrested Aaron Briden the same day Shelly Kinter's naked body was found beaten and bloody in a Yakima Alleyway. Briden was driving a stolen Dodge Avenger, which police believe he took from a woman in the lower valley. She was also beaten and bit in the face.
A crucial part of the case against Briden is video surveillance footage. In the footage you can see the black avenger pulling through the parking lot and stopping. The break lights reflect off the side of the Les Schwab building on Yakima Avenue.
If you watch the surveillance footage a little further you'll see a shadowy figure get out of the car, they believe that to be Briden. Next to the building is where officers discovered Kinter's bloody, clothes.
What police are unsure of is how and why Kinter and Briden crossed paths. It was normal for Kinter to be in this neighborhood where her body was found, she lived at Connections. Briden is from Tacoma and had been living in the Yakima Valley for around a month. Kinter was 42, Briden only 20.
"She used to go for walks, she had a regiment of going to the "Y" [YMCA] in the morning then she'd either walk to 7 Eleven to get coffee or Walmart and then walk back," said Spike Wiekl, house manager, Connections.

"And we believed he just prowled the streets and alleys until he found Shelly Kinter," said Levno.
Kinter's body was then ran over by a car, ultimately killing her. The attack was violent, and police are investigating the possibility that Kinter could've been chosen at random.
"There was no relationship between the two of them until the night/morning of October 19th 20th," said Levno.
Family and friends are working to raise money for Kinter's memorial services.