Maureen Adkison and Paul George battle for Yakima council seat
Posted:
Updated: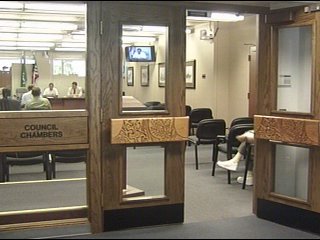 YAKIMA, Wash.- The deadline to turn in your ballot is almost a week away and Yakima City Council candidates are busy getting their names out there.
Incumbent Maureen Adkison and former mayor Paul George are ready for the race. George says as an under-funded candidate, with one-third the funds of Adkison, he is banking on his experience to win.
"I've served on city council for four years and I was mayor for two years, I've lived here for 50 years and a lot of people know me," said candidate Paul George.
George also says he has specific issues he's prioritizing like the budget and preserving city jobs
"The city right now doesn't have a surplus of employees they're trimmed down and we need those guys to provide services that all of us rely on," said George.
While Adkison agrees the budget is on everyone's agenda, her focus is more broad.
"Whether its children issues, senior issues, healthcare in the community, I think this is a marvelous place to live and the city is on the rise," said candidate Maureen Adkison.
Adkison and George agree public safety is a concern but have different views on what should be priorities. Adkison voted against the EMS levy and George is for it. Another difference they share? Funding the city's railroad underpass project.
"He's definitely for it I would rather spend money on economic development and other public safety issues," said Adkison.
Adkison and George are running for the position one seat in city council. All ballots are due by Tuesday November 3rd.
If you aren't registered to vote, you still have time. The deadline is Monday October 26
th
. Just go to the Yakima County Court House and register in person there.