Yakima man dies after being shot outside of a Halloween party
Posted:
Updated: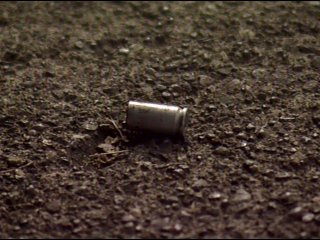 YAKIMA, Wash. -- A Halloween party turns truly scary when shots are fired, killing a Yakima man. Two other men were injured in the gang related shooting Sunday morning.
Saturday night started out innocent enough, a Halloween party of around 50 people. Isabell Espinoza was excited to see the festivities in her neighborhood.
"To see people dressed up in costumes was really cool, I haven't seen that in a long time in this neighborhood, so I thought it was okay, but then to wake-up at 1:30 to have gunshots that was horrible," said Espinoza, North 7th Street resident.
Not everyone at the party was in costume, several showed-up wearing gang colors. The hostess asked all uninvited people to leave around 1:30 Sunday morning. Then a group formed in front of the house.
"All I remember is seeing people running, they were everywhere and yelling gunshot gunshot!" Espinoza.
"The two gang members that arrived were not invited guest...I don't believe the victims of this assualt were invited guest either," said Sgt. Scot Levno, Yakima Police Department.
Bullets hit three men, one of them, 34-year-old Jason Baldoz. Baldoz was hit in the head and hip, he died Monday morning. Police say he wasn't a gang member.
Just blocks north of where the shooting took place in the 300 block of North 7th Street officers with the Violent Crimes Task Force arrested a 19-year-old suspect.
Marcus Rojas was taken into custody and made his first apperance in court Monday. Police say he's a gang member.
A Halloween party, turned deadly because of an argument between current and former gang members.
"This should've never took place, I mean there's no reason for it," said Espinoza.
Detectives are still looking for other suspects, if you have any information call the Yakima Police Department at 575-6200.