Family and friends mourn the loss of Audrey Ulrich and her 2-year-old son.
Posted:
Updated: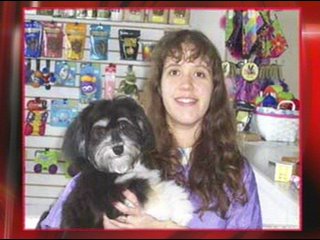 Family and friends are mourning the death of Audrey Ulrich, the mother of the two-year-old boy who passed away after the accident on I-82 near Wapato Monday night.
Those we spoke with today say Richland has lost one of its most dedicated community members. The news about Audrey's death has hit family and friends hard, but they say the one who has been hit the hardest is Matthew Ulrich, who has now lost a son and his wife.
"I cannot imagine what he's going through right now. Not just losing one but losing two," neighboring business owner Connie Taresh said.
Taresh has worked for the Richland Housing Authority near a business called Barking Lot. It's a dog grooming company owned by Matthew and Audrey for nearly a decade. This morning we talked with Matthew. He told us that his wife passed away. His words were barely audible but his sadness spoke volumes.
Also gone is the family's 2-year-old son Rafael who passed away yesterday. A close family friend says everyone who knows them is in shock and trying to adjust to the latest news of Audrey's death is another heavy blow.
"She was passionate about animals, her kids and family. She was a great, great person," family friend Nina Nelson said.
Also in the accident was Audrey's 67-year-old mother Marie Martinez and the Ulrich's youngest son, five-month-old Xavier.
Marie is in serious condition. Matthew and Xavier are listed as satisfactory. All are expected to stay at Yakima Memorial Hospital for the next several days.

The family, friends and others in the community are trying to cope with the losses and holding on to whatever strength they can find.
"Xavier has been such a source of healing right now, so everyone is really focusing just on the baby and the joy that he can provide in this horrible, horrible situation," Nelson said.