Zillah residents speak up against proposed and dangerous road changes
Posted:
Updated: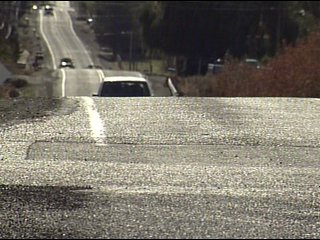 Zillah, Wash.- Lower Valley residents are asking Yakima County Commissioners to reconsider proposed and possibly dangerous road changes. Residents say speeding and road safety are two prevalent concerns.
County roads see more traffic than you think and with the Cheyne Landfill becoming the primary one, more trucks are expected to be driving through the area.
"Anything we can do to get them to slow down will help now by taking stop signs out that doesnt slow people down they go faster," said Matt Rawn, a concerned neighbor.
This is the concern Zillah residents shared at Tuesday's county meeting. Engineers want to move stop signs to control traffic flow and make roads safer but residents say they need other options.
"We could get rumble strips, cautionary lights event to print a stop on the road anything to get people to you know obey the law and Cheyne and stop there," said Curtis Vangstad, a concerned neighbor.
Neighbors are referring to the intersection of Cheyne and Highland Drive. As you go down the road, the street has many steep hills, causing blind spots and unfortunately some accidents. This is why local drivers take more time and caution here.
"You have a two-second rule, you look to your right then your left then you look to your right again, wait 2 seconds and then you can go," said Vangstad.
All this to avoid the blind spots, cars speeding 80 miles per hour and drivers that don't see the stop signs. In the last year, three serious accidents occurred at this intersection and neighbors say they don't want to see another.
"Our statistics are life and death our statistics are that we see it everyday, we drive it everyday," said Vangstad.
County commissioners will be reviewing the community's concerns and decide whether or not to move the stop signs sometime over the next month.