Police return to extra patrols to reduce crime and gang activity
Posted:
Updated: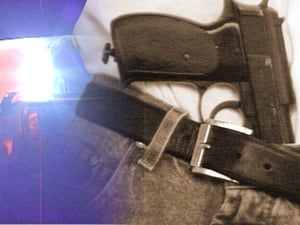 YAKIMA, Wash.- With so many recent shootings, Yakima Police are returning to the strategy of extra patrols.
While emphasis patrols are nothing new to Yakima, especially in the summer months when it's warmer and kids are out of school, this year is an exception.
"The type of violence were dealing with its unpredictable and it can happen spontaneous so the only thing we can do to prevent that is to have high visibility," said Police Chief Sam Granato.
Yakima Police Chief Sam Granato says officers and investigators are now re-arranging shifts, making sure there's more random patrolling going on. This is costing about $80,000 but Chief Granato says it's federal money that would other wise be lost.
"We're looking at budget cuts in our department for next year so the money we have available right now is a one time year mark so once that money is gone there will be no money," said Chief Granato.
That's not the only reason, there were five homicides last month and shootings almost every week. This weekend's shootings at Powerhouse and Castlevale Road is the latest reminder of why the patrols are back.
"Those incidents happened after the emphasis ended and it showed that the impact of the emphasis was it prevented violent street crimes and that's what we intend to go back to," said Chief Granato.
City council members recognize this concern, which is why they're dedicating 40 percent of the budget to public safety. As to concrete solutions, nothing has been shared yet.
"Everyone is trying to come up with a solution to the problem, it's not going to be a quick fix and its not going to be solved by just emphasis patrols," said Yakima Councilman Rick Ensey.
The emphasis patrol will go on for a few months. City council members will have to decide whether or not to continue and fund these patrols early next year.