Self-imposed "3/10ths of a penny" law and justice tax up for renewal
Posted:
Updated: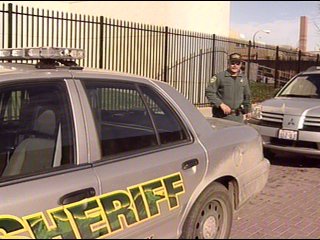 YAKIMA, Wash. -- The 3/10ths of a penny law and justice sales tax is up for renewal on this year's ballot. Voters can either choose to continue the tax or let it expire.
"We get approximatly one million dollars for the Sheriff's office each year and county wide it's almost at seven million," said Sheriff Ken Irwin, Yakima County Sheriff's Office.
The 3/10th sales tax is a self-imposed tax devoted directly to fighting crime. At the sheriff's department it paid for 17 deputies. Voters must approve the tax or it will expire after five years. It passed by 56% the first time, some people say they'll be voting for it again.
"Well I think there's just a lot of things going on in town, we have a lot of drive-by shootings and things like that so I think we need the extra law enforcement," said Annette Casey, Yakima resident.
"Our crime rate is getting up and we need the protection so I think it's 100% for sure that we need to contribute to law enforcement," said Jose Lopez, Yakima resident.
The sales tax applies to purchases within Yakima County, if approved it would extend the tax from 2011 to 2016.
Irwin says the county budget is so tight, they've become dependent on the 3/10th funding.
"We'd be in that ridiculous situation where we'd have to pull back from Violent Crimes Task Force, we'd also have to scale back on our narcotics enforcement, and some in detectives and some on the road, it would have a really devastating effect," said Irwin.
As for those against the sales tax, the auditor's office put out an add asking for a statement against the 3/10th tax to include in the voter pamphlet, no statements were turned in.
So the three-tenths sales tax adds up to 30 cents on every $100 purchase. It's a renewal vote so if passed we'd continue paying that tax, if rejected the tax would drop off.