Hospital: Fort Hood shooting suspect awake, talking
Posted:
Updated: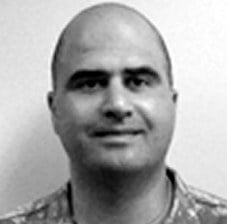 SAN ANTONIO, Texas. - A U.S. Army hospital spokesman says the man suspected in a deadly shooting spree at Fort Hood, Texas, is conscious and able to talk.
Dewey Mitchell, a spokesman at Brooke Army Medical Center, says Maj. Nidal Malik Hasan remains in stable condition. Mitchell says Hasan has been awake and able to talk since he was taken off a ventilator Saturday.
Hasan is at Brooke Medical Center in San Antonio, about 150 miles southwest of Fort Hood.
Authorities say the 39-year-old Hasan opened fire at a processing center Thursday at Fort Hood, the country's largest military installation. Thirteen people were killed and 29 were wounded.
The rampage ended when civilian police shot Hasan.
Radical imam praises alleged Fort Hood shooter
The personal Web site for a radical American imam living in Yemen who had contact with two 9/11 hijackers is praising alleged Fort Hood shooter Maj. Nidal Malik Hasan as a hero.
The posting Monday on the Web site for Anwar al Awlaki, who was a spiritual leader at two mosques where three 9/11 hijackers worshipped, said American Muslims who condemned the attacks on the Texas military base last week are hypocrites who have committed treason against their religion.
Two U.S. intelligence officials told The Associated Press the Web site was Al Awlaki's. They spoke on condition of anonymity to discuss intelligence collection.
Anwar said the only way a Muslim can justify serving in the U.S. military is if he intends to "follow in the footsteps of men like Nidal."