People in Yakima have mixed feelings over health care reform
Posted:
Updated: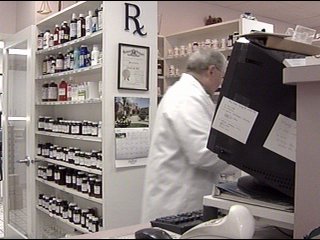 YAKIMA, Wash.- For many house members, this weekend was an exciting step forward. The healthcare reform bill passed with a vote of 220 to 215. Many people in Yakima say this didn't come as a surprise.
"With over 70 percent of the American public supporting a public options it just had to pass," said Mary Stephenson, who lives in Yakima.
According to a census report, 20 percent of people in Yakima County live in poverty and unemployment is rising. Mary Stephenson says if this bill continues to pass people living in these conditions will be able to get the everyday healthcare they need. It will also help people like Stephenson'S husband.
He's been keeping his job even though he's 70 because he wants to keep healthcare insurance, there are a lot of people that are not' as fortunate as we are, if they lose their job, they lose their health insurance," said Stephenson.
While the debate over health care reform continues in Washington D.C., people in Yakima are vocal about this issue and many say they don't want to foot the bill.
"I'm not happy with it, I think it will be a terrible thing for this country," said Michael Canty, who lives in Yakima.
"We've got a lot of people that don't make as much as the norm, a lot of minorities and I'm sure they're going to benefit but the rest of us making a paycheck that already have insurance are going to be paying for it," said Kevin Kissel who lives in Yakima.
Now this issue will move onto the senate. They will have to come up with their own version of the bill. This could take anywhere from a few weeks to months.