State Budget Cuts
Posted:
Updated: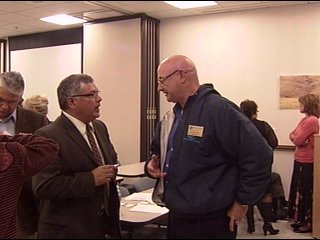 KENNEWICK, Wash. - The Department of Social and Health Services Secretary, Susan Dreyfus, is traveling across Washington to discuss the current state budget crisis and how it affects her department's programs.
Secretary Dreyfus met with community members in Kennewick tonight. Her goal was to get the community to understand the state budget crisis. She says due to the crisis, the department must fill a $1.7 billion dollar gap to get out of the Biennium evenly. This means a two percent reduction is needed. Secretary Dreyfuss says a lot of the reductions will come from home and community based services. "The only way we can do this work, the only way we can help more children and families and communities to not need us for long periods of time is how we strengthen communities and how we work in partnerships with people in communities," said Dreyfus.
Governor Gregoire is expected to submit the proposed 2010 Supplemental Budget to Legislature by December. After enactment by the Legislature in the spring of 2010, we will know the amount of resources that we will have for services to families, children, elders and people with disabilities in Washington.