Yakima sexual abuse victims ask others to speak out
Posted:
Updated: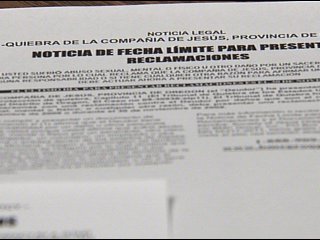 YAKIMA, WASH.- People gathered outside St. Joseph's church to talk about sexual abuse in the Yakima community. Two women, who say they were victims as kids, say they want other victims to know its okay to speak out.
"We carry this terrible whole in our heart for years because our spirituality was robbed, our innocence was robbed from us, our community was robbed from us and by coming forward and reporting abusers we were able to become whole again," said Joelle Casteix, a sexual abuse victim and the SW Region for SNAP.
For several years, Fathers Frank Duffy and John Morse worked at St. Joseph's. Now, both face alleged charges of sexual abuse. Members of SNAP, or the Survivors Network of those Abused by Priests say more needs to be done to protect the Yakima community.
"The entire area might be a cess pool of offenders and the Diocese of Yakima is doing nothing to make sure kids are safe," said Casteix.
Most of the local parishes are connected to schools and with so many children around, they worry there may be more victims out there. We asked the head of the Catholic Diocese of Yakima what they think.
"We want people to know especially that are our parishes are safe places for their children to be, we continue education and to train our employees," said Father Robert Siler.
Siler says they are posting these letters at parishes. The documents explain how to file a claim. They use a lot of legal language and could be hard to understand, which is why snap members are trying to help any victims out there.
"It wasn't your fault, you did nothing wrong and by speaking out your speaking on behalf of so many that aren't able to," said Elsie Boudreau, a victim.
Because the Jesuits filed for bankruptcy, they only have a limited time to battle these issues. Any sexual abuse claims must be filed by November 30th. For more information on how to get help or to file a claim go to www.snapnetwork.org. That site will be able to assist you.