WWII Vet Shares His Story
Posted:
Updated: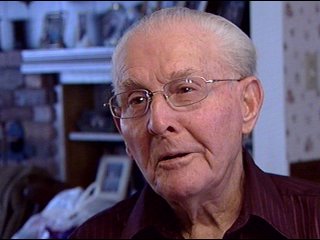 KENNEWICK, Wash. - They fought for our country more than 60 years ago, but now more than ever, they deserve our praise. Bane Blankenship of Kennewick was a medic in the Army. He parachuted into France in 1944 and fought the Nazis. Here is his story.
"Well I was scared before I jumped because we didn't know where we were going to jump, but after I hit the water, I thought here's another hill to climb," said Blankenship. This was Bane Blankenship's first day in combat. He's written his memories down on paper. "I spotted 26 Germans coming toward me so I jumped behind a small log. They didn't stop shooting at me until I had killed 13 of them."
Bane's heroic actions led the remaining 13 Germans to surrender to him, even though he was alone. His philosophy was to fight till the end. "Well that was our job. Two guys throwing dead people in this big two and a half ton truck, for 10 or 15 minutes. And we'd looked down to see their faces, and a lot of them you knew, that hurt, real bad.
Bane says the war taught him to be more patient with all types of people. He says even though some people may think of war as a terrible act he believes its necessary to protect the freedoms we enjoy as Americans.
Blankenship has taken it upon himself to write down his memories from the war. He realizes that once he and his combat brothers are gone there will be no one to tell their story. So let us hope on this Veterans Day we never forget.