Idaho may consider extending wolf hunt season
Posted:
Updated: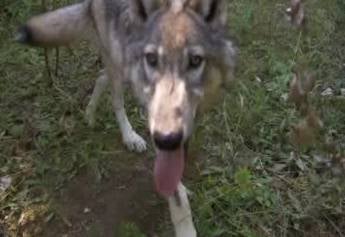 LEWISTON, Idaho. - Idaho wildlife officials are thinking about extending the wolf hunting season in certain hunting zones across the state.

The Idaho Fish and Game Commission is scheduled to meet in Coeur d'Alene later this week and a proposal to extend the season in certain areas may be on the agenda.

Idaho Fish and Game Deputy Director Jim Unsworth tells the Lewiston Tribune there may be one or two units where more time may be needed for hunters to thin specific wolf populations.

The season is scheduled to end Dec. 31.

Through last week, hunters had killed 100 wolves since hunting opened this fall. That total is less than half the quota of 220 wolves set by the state for the season.

Wolf hunt shut down in MT after quota filled
Montana is shutting down its first public hunt for gray wolves since their removal from the endangered species list, after state officials said they expected to meet the season's 75-wolf quota by Monday evening.
The order to halt the hunt came after state wildlife officials said the quota had been met across southwestern Montana and was expected to be met in northern Montana. Wolf hunting in the southeastern portion of the state closed Oct. 26.
The quota equaled about 15 percent of a statewide wolf population estimated at 500.
Whether the hunt will be repeated next year is uncertain. A lawsuit to return the predator to the endangered list is pending before Judge Donald Molloy U.S. District Court in Missoula.