Pasco mom teaches classes about saving money with coupons
Posted:
Updated: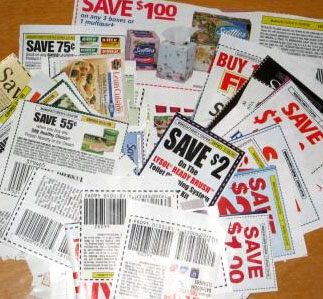 RICHLAND, Wash.-- One Pasco mom knows how to save money at the grocery store, and now she's teaching others how they can too.
Karrie Truman is a stay at home mother of four who has figured out how to use coupons to save big. She started a website, originally just for family and friends, but now, she's directing other people there and even teaching classes about how to use coupons to save big.
She's taught 30-40 classes in the Tri-Cities so far. Many people she's taught admitted they were intimidated by the daunting task of cutting out coupons before her class. They thought it was a waste of time and didn't save you more than $2 or $3 each grocery trip.
Karrie, however, saves hundreds of dollars every week. Coupling coupons with sales and other specials, she feeds a family of six for just $30 to $50 a week. She can get 10 items for the same price one person can usually get only one.
She uses three simple rules:
1. Buy in bulk when things go on sale. That doesn't mean going to a "big box" or other bulk store, just stocking up at the normal grocery store.
2. Use coupons only when things are on sale.
3. Have a lot of coupons, at least one copy of a coupon per person in your household.
Also, with Karrie's system, you don't cut them out until you need them. Just save the coupons in a little binder and wait for the sales, which she spells out on her website.
After a class she taught at Apostolic Christian Church in Richland, moms in the MOPS (Mothers of Pre-Schoolers) group say they're willing to give coupons another shot. Mother of 3, Bobbiejo Wakefield, says, "The way that she put it out there and some ideas that she had really streamlined the process."
Dana Tolick, also a mother who used to fear cutting out coupons, says, "The process isn't as intimidating and it doesn't take as long as I thought it would."
If you want to read more about Karrie's coupon system, just head to www.fistfulofcoupons.com/.