Winter auto theft prevention efforts beginning
Posted:
Updated: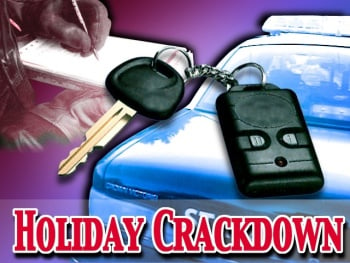 SUNNYSIDE, Wash. – The Sunnyside Police Department says calls for auto theft from January 1- November 1 this year have decreased 49% compared to the same time in 2008.
In an effort to keep auto theft down, Sunnyside officers are starting morning patrols by their Auto Theft Prevention Team. They will focus on people who leave their cars running unattended. Police are asking for your help in preventing thefts by taking several precautionary measures.
Don't leave your car with the motor running. A car left unattended and with the motor running is an open invitation to a thief.
Close car windows and the sunroof when parking your car.
Don't leave a spare car key in the vehicle.
Keep in your possession your vehicle registration, proof of insurance, etc.
Leave nothing with your name and address, social security number or other personal information in your vehicle.
Your car is safer in your driveway than on the street; but it's even safer in a locked garage.
Park your vehicle on a well lit street and in well traveled place if possible.
Turn car wheels sharply toward or away from the curb and set the brake.
Leave your car parked in first gear or in reverse if your car has a manual transmission. Use the parking gear if you have an automatic transmission.
Burglar alarms and steering wheel locks, such as The Club, may help keep out thieves.
A $124 fine can be given for leaving your vehicle running while unattended on a public thoroughfare.