"Green is Universal" efforts in the Yakima Valley
Posted:
Updated: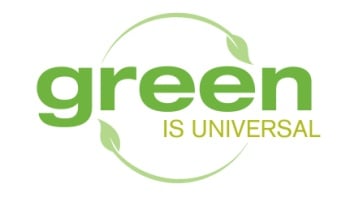 YAKIMA, Wash. - It's Green Week on NBC with environmentally themed programming on the network each day as efforts to "go green" are happening locally as well.
Each November, NBC uses one week to highlight the importance of being environmentally aware in everyday living, it is part of the company's "Green is Universal" campaign.
The Central Washington Home Builders Association has a community project in Union Gap that has many "green" features and is a part of the local "Built Green" effort.
Carly Faul is the executive officer for CWHBA and says people can make "green" improvements on their homes on a large and small scale.
"If you're looking to make small changes," she said. "Even painting your house, […] is an easy step that you can take."
Other steps include making adjustments to your home to keep it warm and cool without a heater or air conditioning. Changes to your flooring, windows, and lighting can also make a difference.
Faul says that these improvements can also lead to more of another type of green in the long run.
"Going green can tend to save people money," she said. "That's something that the Built Green program has focused on, giving you those hints and tips that they can do."
The City of Yakima is also doing its part to be more environmentally conscious. It recently installed a solar powered street light in an area where bringing it a traditional power source would be difficult.
Improvements to city facilities are on the way thanks to a stimulus grant of $800,000, according to city staff. The money will be used to improve the lighting, heating, and cooling systems for Yakima buildings like City Hall.
You can learn more about "Green is Universal" in the section of the same name under the "Weather" tab.
Learn more about local efforts at www.cwhba.org or www.builtgreencw.org.