Local author talks fantasy books
Posted:
Updated: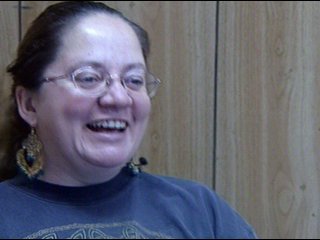 BENTON CITY, Wash-- The new 'Twilight' movie 'New moon' is shooting for the moon as it hits theatres this weekend. But it's not the only vampire-tale in town.

"Twilight is awesome. In fact, she's a great story teller. But her books are aimed at teenagers. Mine are aimed at adults," says local author Patricia Briggs.
Briggs has already finished four fantasy urban themed books in her 'Mercy thompson' series.
"Mercy Thompson, the main character, is a VolksWagon mechanic. She's half Native-American and she's a Native-American shape shifter. Her particular shape she shifts into is a 35 pound coyote."
Much like 'Twilight' calls Forks, Washington home, Mercy lives in the Tri-Cities.
"I thought, we could do that. but what are vampires doing in the Tri-Cities? We get over 300 sunny days a year! I thought, how about they're being punished? And that struck me as fun, so I ran with it."
While her operations are small, her scope is huge.
"All I need to write is some place where I'm cut off from the rest of the world."
Briggs has at least two more books to go to finish the series. Where it goes from there has yet to be seen.
"When I finish I'll miss them. But I'll probably keep going until I get to the point where I can't carry her story arc any further, or I'm ready to go start something else," Briggs says.
This story was filed by reporter Adam Harding. Contact him with any story ideas at: Adam.Harding@KNDU.com.