Anti-graffiti murals proving successful in Sunnyside
Posted:
Updated: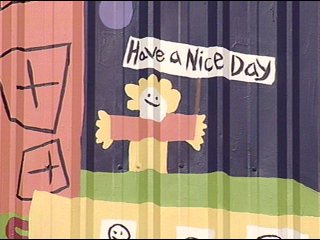 SUNNYSIDE, Wash. -- Back in April we shared a story of Sunnyside's mural program. It's purpose is to prevent graffiti well, it works.
The fence next to Doctor Justin Heiden's Dentist Office is a bright cheerful piece of art, but it wasn't just a few months ago.
"Oh it was a constant problem, you know, we had a tag almost on a daily or at least weekly basis," said Heiden.
Sunnyside spent around $15,000 last year to clean-up graffiti. So they created a prevention plan, Heiden's mural was the first of four to be painted last spring by local school children and volunteers.
"Some of the kids are gang involved kids with family member that are gang member and our hope is that by doing what they're doing these kids will say this is off limits," said Deputy Chief Phil Schenck, Sunnyside Police Department.
That logic appears to be working, Heiden's mural was tagged a couple of times the first month, then kids fixed it and tagger's haven't touched it since.
"When people drive by it's something that you know you can look at and say oh that's nice you know instead of seeing the graffiti. So, I'm happy with the way it turned out, I think the kids did a good job," said Heiden.
Schenck hopes the murals create a center of pride in each community, causing a ripple effect where people improve their yards, supervise kids and create overall better neighborhoods.
"So it's not just that we're going out trying to get rid of a graffiti problem in one spot, we're wanting to see this spread," said Schenck.
Schenck said that despite tight budgets city council is seeing the value of this program and they plan to continue painting murals all over Sunnyside.