Missing Milton Freewater man
Posted:
Updated: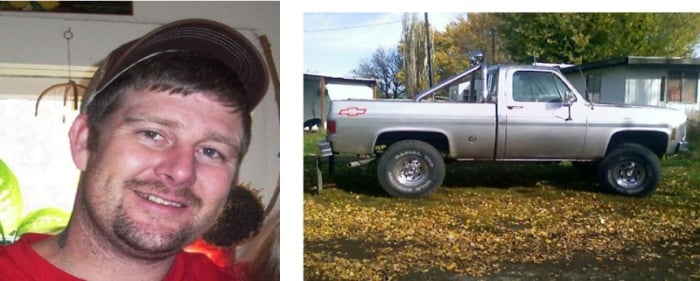 MILTON FREEWATER, Ore.-- UPDATE: Umatilla Co. Sheriff's Detectives are now presuming Jason Sartin dead. They will continue search and rescue operations and are not yet calling this a "homicide" investigation.
Nearly three weeks ago Sartin and Nathan Koerner drove up into the Blue Mountains. From there it gets cloudy.
Sources say at around 1:30 p.m., Koerner called Sartin's brother telling him they were "great." But then at 4 p.m., Koerner texted his girlfriend one word—"help." His girlfriend says Sartin took his pickup and left him on the mountain. Koerner then made his way down the mountain where he says he was attacked by a "giant poodle type dog." Over an hour later he got to a Walla Walla payphone.
But police say Koerner has been quote untruthful in his accounts-- changing his story four times. His girlfriend says he's telling the truth.
"Nathan was friends with Jason, we liked Jason we want to find him even if we don't find the truck," says Koerner's girlfriend, Toni Walters.
Koerner was at work and unavailable to speak today. But Sartin's parents did speak about their missing son.
"What we want is closure," says Jason's father, Joseph Sartin. "We just want to know. We just want to know."
"We just want him home," says his mother, Rhonda Sartin. "If you're out there call home, like he normally usually does."
Previous Report
Umatilla County Sheriff's Deputies are searching for a man who has been missing for more than a week.
Friends say they last saw 32-year-old Jason Sartin of Milton-Freewater 11 Days ago (as of Tuesday). They say he was four-wheeling near the Tiger Canyon-Government Mountain area, in the Umatilla National Forest.
Sartin was driving a 1976 Silver GMC truck, with Oregon license plate 798-EJH. He is about 5'10" tall and weights 220 lbs. Anyone with any information is asked to call police.