New KID Manager-- Chuck Freeman
Posted:
Updated: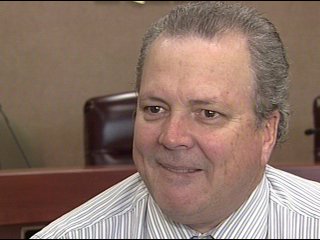 KENNEWICK, Wash.--
Chuck freeman is no stranger to the Northwest or to public service. He's been a public works director in Washington and was city manager in coos bay Oregon for two years. Now he's charged with providing leadership to kid after their former manager was fired.
But Freeman doesn't come in with a peerless record; he himself was fired from his city manager position in Oregon. But he says he's ready to lead.
---
It's been three weeks on the job for Freeman, and he's still getting used to his new office. His walls are still bare, but he's focused on other issues; namely, making sure the canals are strong after four major canal leaks this past summer. Freeman comes in as KID continues to be as open as possible, and he wants to bring more clarity.
"Everything we do in public life it needs to be transparent," Freeman says. "Which the board are advocates of doing that and you need to be able to explain your actions."
But Freeman wasn't as transparent today in explaining the circumstances around his firing as city manager in Coos Bay, Oregon. He says the mayor and city council wanted to go another direction, but he gives no details.
[reporter] "As a public employee there was no reason behind your firing?"
"Without cause."
[reporter] "but you won't be able to get into the actual reasons?"
"No sir," he says.
He says KID thought his firing wasn't egregious enough to prevent his hiring at the irrigation district.
On Freeman's plate right now is continued canal repair work as well as trying to find a special auditor to analyze the district's budget.