Zillah pilot is lucky to be alive after a devastating plane crash
Posted:
Updated: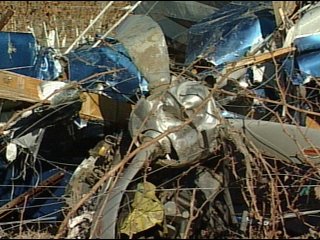 YAKIMA, Wash.- The investigation continues for Sunday's plane crash in Zillah. KNDO has the first look at the devastating crash scene.
"I thought we were watching him kill himself," said Ryan Siebol, who witnessed what happened.
David Mahre was flying his plane Sunday. We don't know if he tried landing; what we do know is he lost control.
"It made a pretty loud crash so we knew what had happened," said Siebol.
Ryan Siebol was a few miles away and was first on the scene. He ran and saw the crashed plane on the ground, with his friend inside. Siebol called out Dave Mahre's name, he answered.
"He was kind of lying in fuel and he was worried it was going to catch fire and he was banging on the plexi-glass with his elbows," said Siebol.
Ryan rushed to the plane, breaking the windshield with a hammer and pulling Mahre out of the cockpit, dragging him away from the plane and making sure he was safe.
"We treated the pilot for injuries and released him to the ambulance and he was treated at a hospital," said Ken Shipman from Yakima County District 5.
Pilot David Mahre is still at Harborview Hospital and in satisfactory condition. The NTSB is investigating the cause and expects to have preliminary results by Thursday. As for Ryan, he is actually a friend of Mahre's and glad he was nearby that day.
"You don't expect to see that to your friends, it was beautiful day, we were out and didn't expect to see that," said Siebol.
Ryan Siebol is in touch with Mahre and his family and says he seems to be doing just fine.