Local non-profits search for other funding following city budget shortfalls
Posted:
Updated: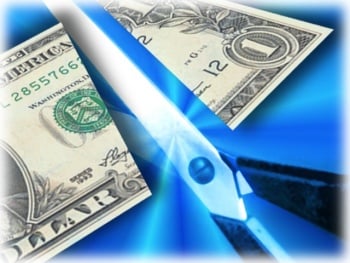 YAKIMA, Wash. -- Local non-profits are feeling the trickle down affect of city budget cuts. The 2010 budget was finalized Tuesday. It cut thousands of dollars of funding that usually goes to local non-profits.
The Arts Van is mobile art education, serving around 5,000 children in the Yakima Valley. This year the city cut the Allied Arts program funding almost in half.
"So it didn't make sense that we were laying off employees and giving funds to outside agencies," said Kathy Coffey, Yakima City Council.
Allied Arts is one of several arts organizations seeing funding cuts the Symphony Orchestra, Seasons Musical Festival are others. The Committee for Downtown Yakima and New Vision both maintained funding numbers from last year $50,000 and $30,000 respectively.
But, Allied Arts Executive Director Jessica Moskwa says art can mold our youth.
"I think that one of the ways we can combat some of our public safety concerns is to really engage youth in things that get them excited about their talents and their skills and give them an opportunity to shine and be recognized for positive things," said Moskwa.
The Arts Van has been rolling through Yakima since 1985, funding from the city has been $5,300 annually, that is until this year. Moskwa said they'll do more fundraising to make up for the shortfall, she hopes eventually full funding is restored.
"I told some of them this too shall pass, I mean hopefully we are going to be looking at better times, it may not be next year, but hopefully in the near future," said Coffey.
Allied Arts is holding a fundraiser on December 16th at 6 p.m. They'll be showing the movie "Scrooged" and serving holiday beer.