Three members of Pendleton family die in car crash; only daughter reflects.
Posted:
Updated: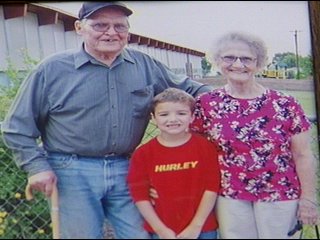 Family and friends are finding ways to cope with the deaths of three people killed in a car crash near Pendleton last night. Three members of the Nurmi family died in a car accident.
The Nurmi family's only daughter, Jeri Carey, says she's in shock after her parents Edwin and Rae Nurmi, along with her brother Jed, died at the scene of a car crash in Oregon last night on Highway 11.
"Joel, there was an accident last night...Grandma, Grampa and Jed were killed," Carey told her son over the phone before we interviewed her.
When she broke the news to her son she says there was only silence on the other end of the phone, followed by tears.
"It was 5:30 last night and you know the curve between Pendleton and Milton free water..." she continues to Joel.
In the freezing fog that accompanies the evenings this time of year, that curve got the best of her family. Jeri says it's hard to realize it now, but there's a small part of her that's glad they were able to leave together.
"If one of them would have gone it would have been more tragic than it is because they wouldn't have done well on their own," she says in an interview outside her parents' house.
Jeri moved away from the family years ago and raised six children of her own, but whenever they would come back for a visit, she says her parents, especially her father, would glow with excitement. Those memories is what Jeri expresses she and her children must hold on to during these difficult times.
*This story was filed by Hilary Whittier. if you have any story ideas she should know about please email her at Hilary.Whittier@KNDU.com