Yakima's position of mayor up for grabs
Posted:
Updated: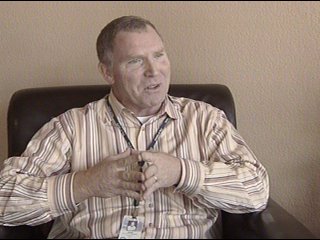 YAKIMA, Wash. -- Faces keep changing on the Yakima City Council. The position of mayor is up for grabs again, current mayor, Dave Edler's term expires this month.
The final council meeting of the year may also be Dave Edler's final meeting as mayor. It's been a turbulent year for the mayor and city council budget issues and changing council members.
"The thing that I've found in being both mayor and a council member is that you're always wrong, you know there's always somebody on the other side of every issue your involved in," said Edler.
The mayor must balance being an individual council member as well as portraying the will of the entire council. Micah Cawley, Maureen Adkison and Kathey Coffey have all expressed interest in the position of mayor. Council picks amongst themselves who will be mayor they'll decide by the January 5th council meeting.
City Manager Dick Zais said Edler is the first mayor he's worked with who doubles as a pastor.
"Not that he wears it on his sleeve, but it's certainly a part a huge part of who he is and the values he isposes," said Zais.
Edler maintains that his fight against scantily clad coffee stands has nothing to do with his role as a pastor, instead it's about Yakima's image.
"Ya I did take a lot of heat over that one and again I'll sit with anybody and everybody that wants to talk about it...it goes with the territory," said Edler.
Edler said he's not aggressively pursing another term as mayor, but is anxious to see what council decides.