Combating the cold weather
Posted:
Updated: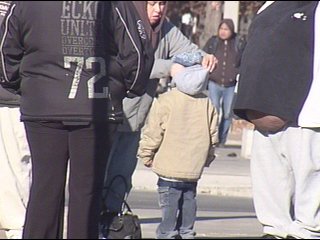 YAKIMA--Temperatures in the teens and dipping back into single digits Wednesday night. Even with temperatures well below freezing, life must go on.
"I hate it!" Kevin Huey said at the downtown Yakima bus station. "I wish I had a car."
"I have to go to school so I'm outside for just a few minutes waiting for a bus," Luis Amaya said.
And, before you know it, that cold weather can hurt you.
"You tend not to be able to recognize when you're developing things like frost nip," Dr. Carl Olden said. "There you can get cold injuries to your nose and ears and cheeks, fingers and toes."
Dr. Olden said shivering is a warning sign you're too cold. If you start blistering, the cold's already got to you.
But, frost nip and hypothermia can be avoided.
Staying inside is the best thing to do, but if you do have to go out, make sure you put on gloves. And don't worry about your hair, put a hat on.
"You lose more heat through those exposed areas," Olden said. "As you begin to injure them with cold, you can't feel [the pain]. They become numb; you don't really recognize how much injury you're sustaining."
If you must go out, bundle up and wear plenty of layers.
"I actually have one, two, three, four, five [layers on]," Huey said.
And while Huey can't stand the frigid air, Cara Murphy welcomed it.
"I just got done [donating plasma at] the plasma center," Murphy said. "I kind of felt faint, so the cold air keeps me from passing out. Plus, I like the sun. It feels good."
While Tuesday's low of one degree below zero was 22 degrees below normal, we're still a ways off from the record low: 25 below 0.