YPD Deputy Chief cleared of allegations stemming from no confidence vote
Posted:
Updated: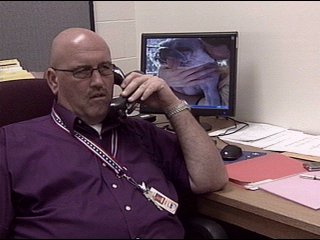 YAKIMA--Yakima's Deputy Chief of Police is cleared of any wrongdoing alleged in a no confidence petition issued by the department's command staff.
In September, YPD captains and lieutenants declared they had concerns over Kelly Rosenow's integrity and claimed he created a hostile work environment during his first year on the job.
Rosenow is the first deputy chief in Yakima's history. City Manager Dick Zais believes the department's just going through some growing pains adjusting to a new chain of command.
"Chief Rosenow is not perfect," Zais said. "He made mistakes. Those mistakes were addressed along the way, but not at this level of accusation or allegation which were so serious."
YPD Chief Sam Granato acknowledged that Rosenow was not his first choice for Deputy Chief, but said he thought he performed capably in his time on the job.
"I don't care who I put in there," Granato said. "They'd have made mistakes in terms of judging what my preferences were, what the city manager might have wanted, or even how he dealt with the command staff.
But, none of those mistakes rose to the level of replacing Rosenow, Granato said.
"These are the adjustments we have to make. Him getting used to my style and the direction we're trying to [take] the department."
Zais, Rosenow, Granato and YPD command staff discussed the vote and the accompanying issues in a two-and-a-half-hour meeting Monday. Both Zais and Granato said the meeting
Zais also addressed Rosenow's sending of police documents to his lawyer, J. J. Sandlin. The city manager said that issue was handled in a separate inquiry and had been addressed.
Zais called the sharing of files, "not appropriate" and told KNDO that Sandlin received no official documents from Rosenow.
Rosenow forwarded requests for comment to his lawyer. When reached by KNDO on Wednesday, Sandlin said he had not seen Zais' release on the matter yet, and would not comment until he had.
A Yakima Police Department captain involved in the vote told KNDO no one from the department would comment. Calls to a representative of the Teamsters Union #760 were not returned.
Read the news release by clicking here.