Snow and Ice preparation underway
Posted:
Updated: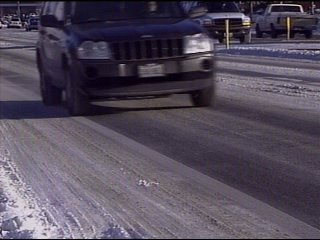 With the snow and ice expected tonight and early tomorrow morning city workers and school districts are already preparing .
The Tri-Cities has gone from temperatures below 10 degrees this past week, to light snowfall, and for tonight, several more inches of snow and possibly freezing rain could be on the way. De-icing main roads and preparing for school tomorrow started early this morning.
"We're looking at kind of a roller coaster ride for snow control," City of Kennewick's Patt Everham said.
There isn't expected to be massive snowfall for tomorrow, but enough is expected for the City of Richland, Pasco and Kennewick to send out field workers to get a jump start on what could be heading our way.
"Our goal is to put down some pre treatment to break this snow up and then as soon as freezing rain hits we'll attack that with salts and sands," Everham said.
Freezing rain is what worries city workers more so than snow. It is also what worries school districts.
"The District will go out on the roads about three or four in the morning to test them, especially in the hilly areas to see if school busses can get to certain areas," Steve Aagaard from the Richland School district said.
We talked to all three school districts in the Tri-Cities and all say every precaution will be made for tomorrow.
*Hilary Whittier -- If you have story ideas please send them to Hilary.Whittier@KNDU.com