Free trial runs not always free
Posted:
Updated: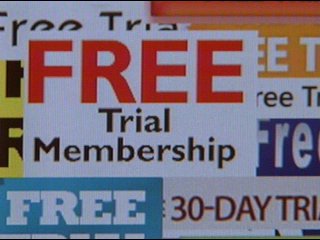 Seven day offer .... Limited time only ... With a free trial run .
You've seen them all , and they appear to be good offers, but those free trial runs may not be the best idea. Visa Inc. has joined forces with the Federal Trade Commission and the Better Business Bureau to alert consumers to online deceptive marketing practices associated with free trials with a negative option feature.
According to a Visa survey, 19 percent of American consumers have fallen victim to deceptive marketing when unscrupulous e-commerce merchants require them to cancel or opt-out of a recurring charge for future products or services.
With free trials with a negative option feature, a company takes a consumer's failure to cancel as permission to begin charging. While many merchants use this billion process appropriately, others pre-check consent boxes, bury the details of the offers in the terms and conditions and make cancellations or returns difficult, catching consumers in a cycle of recurring charges for products and services they do not want.
The BBB says research the business before you buy at www.bbb.org. And be sure you are truly interested in the product so the free trial run will actually assist rather than become a problem.
--Story filed by Hilary Whittier. If you have story ideas please email her at Hilary.Whittier@KNDU.com