Police say holidays may be bringing more crime
Posted:
Updated: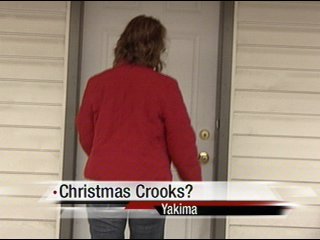 YAKIMA--Several businesses hit by thieves over the past few days. Police say it might be holiday stress.
Christmas cheer is in short supply at the Yakima Valley Pet Rescue Office.
They're reeling from a break-in late Saturday night.
The refrigerator held dozens of animal vaccines. Monday, it's empty, long with syringes used to spay and neuter pets.
"It's a financial burden and then also just the fact that we need to hurry and go get some more it takes time and volunteer hours and everything else because we want to have those readily available.
Pet rescue wasn't the only place hit. Early Monday morning at the Walgreens on 40th and Summitview, two men walked in with machetes and demanded cigarettes and cash.
Police say, thefts like these seem common this time of year.
"People may be more out of work because it's wintertime, utility bills are obviously higher people have extra expenses with the holidays."
For some, feeling desperate can lead to committing a crime. Copeland advises people take steps to make your business safer.
"Best thing going right now is a good video surveillance system."
Cameras don't just help identify suspects. They can be a deterrent.
They also can be pricey, and while Verbrugge said Pet Rescue may get surveillance cameras, a full-blown security system is out of their price range.
"We're run strictly on donations and with volunteer hours and just don't have unlimited funds to do that sort of thing."
The stolen property, plus the window thieves smashed to get in, will end up costing the Pet Rescue at least one thousand dollars.
Police didn't say how much money the Walgreens' thieves took.
Police haven't made any arrests on these two crimes, or on two convenience store hold-ups from this weekend.
If you have any information, call Yakima Police.