Last-minute tips for holiday parties
Posted:
Updated: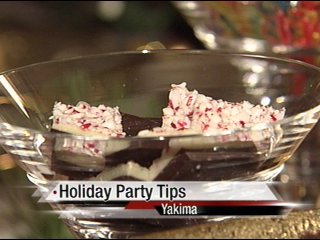 YAKIMA, Wash. – Cheryl Ann Mattia is an event planner with more than 25 years of experience and as she gets ready for Christmas on Friday, she says you still have plenty of time to make your holiday party great.
Mattia recommends serving smaller portions for appetizers and desserts, this allows you to make finger food items and offer more variety.
Another important step is to make those items in advance so you spread you workload over multiple days. She knows the planning can get overwhelming so she says don't forget the true purpose of your party.
"The holidays are meant to spend with family and friends it is a truly special holiday so keep it simple," she said.
Those bite-size desserts can double dip during the holidays. Mattia says you can use them to fill up your family and friends trays.
If you will be attending a party during the holidays, she says take the extra step to personalize that bottle of wine with photos or small decorations. Suggestions like these take an extra three to five minutes but can make a major difference during the holidays.
Her overarching rule for party preparations is to make the most of what you have at home.
"Do the best that you can to make everyone happy and enjoy yourself," she said. "Don't stress out."
Click here for some of Cheryl Ann's holiday recipes.