Unsuccessful car jacker arrested for attempted robbery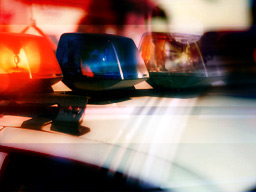 SPOKANE, Wash. - Thursday, Spokane Major Crimes Detectives arrested a man suspected in an attempted car jacking Wednesday morning.
Tony Dawson, 20, was arrested for attempted robbery in connection with the early morning attempted car jacking in the 1100 block of E. Sanson.
A woman was sitting in her car around 4:40 a.m. and was about to leave her house when police believe Dawson smashed out her window with a pistol and then hit her with the gun's grip. Dawson tried to push the woman into the passenger seat, but she was able to put her car in gear and drive away. Dawson did try and hang on to the car, but was not able to.
Police say there may be a link between this attempted car jacking and two other shootings that took place the previous night and approximately 20 minutes after the attempted car jacking.
The shooting Tuesday night took place near Frederick and Madison around 8:45. Police say an 18-year-old was shot, who, at last check, is still in critical condition.
The shooting 20 minutes after Dawson's attempted car jacking happened when a Spokane Police officer providing perimeter security on the Frederick shooting spotted a stolen Suburban. When he attempted to stop the suspect vehicle, at least one person inside fire shots at the him.
The Suburban was located a short time later at Lincoln and Dalton where officers say two suspects ditched the vehicle and fled on foot.
An investigation is still underway by Spokane Police.
It was earlier reported by police that Dawson was charged with attempted murder.