Power surges spark frustration
Posted:
Updated: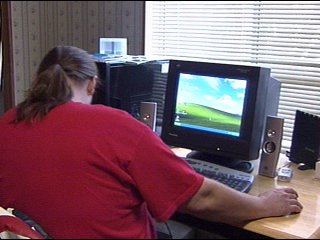 YAKIMA--Power surges can be a pain. You have to reset clocks on televisions and DVD players, and they can even do damage some electronics. We know to occasionally expect them, but how often is too often?
One Yakima man says he and his neighbors get more than their fair share.
Charles Kralik told KNDO he's dealt with unreliable electricity for several years. In the worst case scenario, his lights blink off and back on once a week.
After a five-hour outage a few weeks ago, he talked to his neighbors in the Meadowbrook Mobile Estates.
He found he wasn't alone.
"We don't have the same luxuries as everybody else," Kralik said. "We can't count on our power 24 hours a day seven days a week. It's not consistent."
So he called Pacific Power. He claims a customer service representative acknowledged there was a problem, but that it was not in the company's budget to fix it.
KNDO talked with Pacific Power's regional community manager, Clark Satre. His response to Kralik's claims? Not so fast.
Satre said the five-hour power outage was caused by an underground cable failure, which was repaired the day it occurred.
The short surges on and off? Satre said the system is designed for those.
"Those little interruptions are what really prevent an outage from being an extended outage to several thousand customers," Satre said.
Satre said many of the outages at the park are caused by things out of the company's control, like bad weather or cars hitting power poles.
Kralik worries the outages could damage computers or other valuable electronics.
"It's like running into a brick wall," Kralik said. "It destroys the hard drives after a certain amount of time."
Satre said Pacific Power has no plans to change, so Kralik and his neighbors will have to make do with surge protectors and battery backups for now.