KNDO's most memorable stories and events from 2009
Posted:
Updated: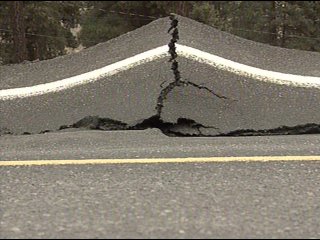 YAKIMA, Wash.- From flash foods to fierce fires to deputies being shot at, Central Washington saw just about everything in 2009.
The year started off with waves crashing through Kittitas County, putting 150 homes underwater and even threatening a levy.
"The next 5 hours are crucial if we can get through those, we can get a handle on it," said Larry Browne from the Ellensburg Water Company.
From narrow escapes to sudden departures, Yakima City Council had many changes.
"I'm going to go ahead and effectively and immediately resign from city council," said former city council member Neil McClure.
Only five of the original seven are still there.
Yakima law enforcement made headlines for several city lawsuits. Officers also responded to 25 homicides, the most cases since the late 80's.
"You have peaks and valley of activity what is the cause? That's anybody's guess," said Sgt. Scott Levno from the Yakima Police Department.
Then in June, a plane crashed near Rimrock Lake, killing the pilot and his son. Any survivors? His daughter, five-year-old Julie Reed.
"I'm just so glad that when my husband flew she was in her car seat, its what saved her life," said Natisha Reed, mother of the survivor.
Then two men got national attention from our area. Insane murderer Phillip Arnold Paul escaped from a state fair near Spokane while on a mental hospital field trip. He was caught days later in Goldendale.
The other man Robert Webb was caught on camera holding up a convenience store with a gun and also his daughter.
"It doesn't matter whether the gun was fake or a real one he committed the crime and the threat was still very real," said Eric Owens, the store clerk.
In the fall, things didn't slow down. From the largest Boise Cascade site fire this year to people in the Nile Valley losing homes to the landslide.
"We really didn't expect it to do what it did, but it came down fast and I don't think I've ever ran that fast," said Kimberly Lynn Jenson, a home-owner.
Some of these stories will continue into 2010, including the east valley teacher accused of having sexual relations with two of her students.