Yakima's economic forecast looks good
Posted:
Updated: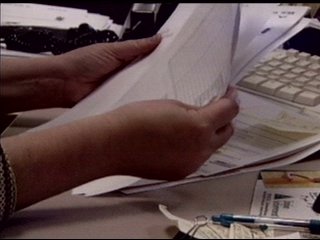 YAKIMA, Wash.- Regional Economist says Yakima's 2010 looks mostly positive, with some challenges.
We already know about 2009. There were slow sales, some downsizing and an increase of unemployment. So what's in store for 2010?
"Business investment is picking up in the last set of data, the global economy is getting stronger so trade-related activity has picked up. I think business owners will be in a more positive environment," said Economist John Mitchell.
Yakima construction permits were down 46 percent in 2009 and the housing market slowed down significantly. While this is changing, some consumers say they'll still be careful.
"People should be more cautious than we've been in the past. There's been reckless spending in the past and hopefully that will go away and people will make good decision on how they spend their money," said Yakima consumer Roy Bauerle.
He's not alone. Mitchell says there are many uncertainties this year, including public policies like healthcare plans.
"One of my worries is that that may cause business people to say okay, I'm uncertain so I'm not going to do anything. I think that's the risk we face this year," said Mitchell.
Aside from a slow recovery and cautious consumers, Mitchell says people should also expect loans to be more difficult to get if your credit is low.