Health department says residents still need H1N1 vaccine
Posted:
Updated: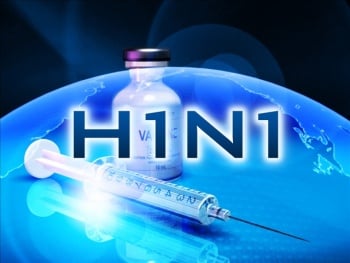 YAKIMA, Wash. - Even though the H1N1 virus is no longer making headlines on a daily basis, the Yakima County Health District say the threat is still there and residents need to get vaccinated.
"There's a possibility with this virus that it could come back and we could have a third wave of the disease in our community," said Jessica Brown with the health department. "If enough people get vaccinated right now we may be able to prevent that."
Staff at the health district received the vaccination on Wednesday and used the moment as a chance to remind the public to do the same. Employees who work directly with patients were some of the first to get vaccinated in the state. The vaccinations offered Wednesday were for the rest of the department.
The organization warns that because the virus is a newer strain of the flu, most people have little immunity toward it.
Only 10 to 15 percent of the county has been vaccinated as of late December, according to the health district. The vaccine is now available to the general public and many providers have agreed to wave the fee.
Here are some locations now offering the vaccine for free. The health district encourages you to call ahead for hours and age restrictions:
Sav-On Pharmacy / Albertsons
401 South 40th Avenue, Yakima
(509) 965-2336
Bartons Center Pharmacy
1011 W. Spruce Street, Yakima
(509) 248-6232
Bi-Mart Pharmacy
110 West South Hill Road, Sunnyside
(509) 839-0766
Dr. James Lindstrom
1111 W Spruce St. Suite 32, Yakima
(509) 452-8787
Gibbons Pharmacy
117 South Toppenish Ave., Toppenish
(509) 865-2722
YVCC Immunization Clinic
W Nob Hill Blvd, Yakima
(509) 930-8260
Tieton Village Drug
3708 Tieton Drive, Yakima
(509) 966-6850