Local restaurant uses slow economy to make improvements
Posted:
Updated: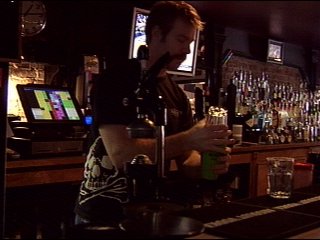 YAKIMA, Wash. -- Times are tough for many local businesses and while some are cutting back, others are using this slow time to make improvements.
Historically January has always been a slow month for the downtown restaurant, Sports Center. It's so slow the owners are closing down on Sunday's and dropping the lunch hour for a while.
"It's sporadic and you just never know what to staff for in this situation," said Chris Malland, co-owner, Sports Center.
But, that doesn't mean they're sitting back until things get better. Malland said they're using the down time to overhaul the lunch menu and make improvements to the building.
Overall the economy is tough, but Dan Kelleher with the Committee for Downtown Yakima said we're fairing better than the rest of the nation.
"A lot of things are going on in the downtown especially for a down economy," said Kelleher.
He listed over a dozen projects going on downtown, many are building remodels and business revamps, Malland is hoping to do both and rework Sports Center's image.
For example, the restaurant has a vintage game room and while many people think of Sports Center as just a bar, you can bring your children and they're welcome until about nine in the evening. There's also a conference room that seats around 50 people.
The goal is to increase customer traffic with families, business groups and a cheaper lunch menu. Mallard's trying to do this all while battling the stereotype that Sports Center is an outdated bar.
"I think the hunter is a nice homage to the past, but it's also kind of a stigma that doesn't let people know that we've changed," said Malland

"Some of the things that our downtown community is doing to try to make things better is paying off," said Kelleher of business owners efforts.
You can expect to see the new changes to Sports Center around mid-February and Malland hopes to re-open Sunday's when the Farmer's Market starts up this spring.