Wash. AG will appeal ruling allowing inmates to vote
Posted:
Updated: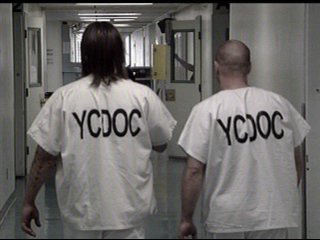 YAKIMA--The 37,000 felons in Washington state can now vote in elections, but for how long?
Washington Attorney General Rob McKenna, along with Gov. Christine Gregoire and Secretary of State Sam Reed, will ask the United States Supreme Court to review Tuesday's decision in the 9th Circuit Court of Appeals giving convicts--even those behind bars--the right to vote.
Until Tuesday, convicted felons in Washington couldn't vote until they'd done their time, and proven to a judge they deserved the right to vote.
That's changed. Washington joins Vermont and Maine as the only states where people in prison can cast ballots, after an appeals court decided stripping convicts of the right to vote was effectively racist.
Yakima county's head of elections has mixed feelings about the decision.

"It's our job to get as many people to vote as possible," Yakima County Auditor Corky Mattingly said. "But, if somebody is a felon, should we really give them their civil rights? Or should we take their civil rights away and that's part of their punishment?"
Mattingly wonders what this may do to the integrity of elections. She worries that felons could be the deciding forces in elections like the recent school bond vote to renovate Davis High School, an issue that doesn't really pertain to them.
Mattingly's also concerned about their impact on issues involving inmates, such as a vote on a three-strikes policy.
As an elected official, Mattingly can't take a stance for or against the ruling.
But an unscientific sampling of people in Yakima all agreed.
"I don't think they should be able to vote because, I mean, they're in jail," Cameron Siekawitch said. "They shouldn't have the decision of what's going on on the outside."
"It doesn't matter if there's more Hispanics [incarcerated] than there are whites or there are more African-Americans [in prison] than there are Hispanics," Scott Howe said. "It doesn't matter. They shouldn't have the right to vote while they're in jail."
The decision brings up a slew of added questions. Can felons run for office? Should voting drives be held at prisons? Would felons cast votes in the county they're being held in, or where they committed the crime?
In Vermont, a felon ran for a United States Senate seat in 2002 but lost.
They don't hold voting drives at Vermont prisons, but do in Maine.
However, neither state keeps track of how many felons cast ballots, so it is hard to judge how many of Washington's 37,000 felons will actually vote.
Attorney General Rob McKenna plans to ask the 9th circuit for a hold on the ruling, meaning the decision would not go into effect and felons could not vote until the Supreme Court rules on the case.