Sunnyside SWAT team puts classroom training to practice
Posted:
Updated: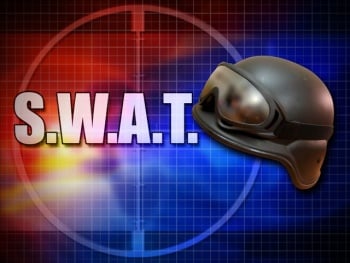 SUNNYSIDE, Wash. -- Sunnyside is the second largest community in the Yakima Valley and as the city grows so does the need for a well trained SWAT team.
They've spent a day in the classroom, now it's time for the Sunnyside SWAT team to put training to practice. A city owned property in Outlook seems appropriate, it's the same small town where a Yakima County Sheriff's deputy was shot last summer.
"This is becoming a very dangerous world and we need to be able to combat whatever we come upon," said Officer Scott Orate.
The teacher, Travis Peterson, is a senior instructor with the Government Training Institute. It's a company certified by the Department of Homeland Security.
Sunnyside Police Department paid for the training with money they saved on new SWAT vests, it was approved by city council.
In the field the team works on formations and adjusts for varying threats.
"The decisions they make can effect peoples life. So it's important that they train and they train hard and that's exactly what they're doing today," said Peterson.
Training also consists of a day at the shooting range, practicing marksmanship and a quick draw.
"Being a part of SWAT is something I know that I wanted to be ever since I became a law enforcement officer. I wanted to be a part of SWAT just because that tight knit group of people because we're going into the dangerous situations that other officers aren't either equipped or capable to do. So, we're the front line guys going in to do things that nobody else wants to do," said Orate.
Sunnyside PD will finish up SWAT basic on Friday, then it will be up to the department to keep up with continued training.
"In a perfect world I'd like to use it as little as possible, but we'll probably use it several times a year if not more," said Orate.