Freeze on energy assistance program leaving some out in the cold
Posted:
Updated: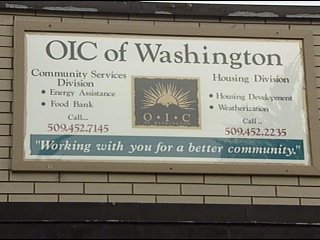 YAKIMA--Winter's low temperatures lead to high heating bills. Many depend on the Low-Income Energy Assistance Program (LIHEAP) to get by.
But, so far this winter, that money hasn't come to Yakima County.
You'll find blankets at every turn in Cheryl Kissel's house.
The senior lives on a fixed income and does everything she can to keep her heating bill down.
In years past, she's relied on an energy credit through the Opportunities Industrialization Committee (OIC) to help pay the bill, but this winter, she's been on her own.
"I started [calling OIC] in November, twice a week," Kissel said. "They keep saying no funding."
Kissel is just one of thousands missing out on this money.
So KNDO went to OIC's Director of Community Service, John Riggins, to find out where it's gone, and learned that a new federal agency began handling the LIHEAP before this winter, leading to a lengthy slowdown.
"Well, you're dealing with a lot of red tape," Riggins said. "This is the federal government, and so it does take a while before the process starts from one place to another."
A process that gave OIC $2.6 million to help low-income families in Yakima County last year, up to $1,000 each for nearly 5,000 homes.
Kissel's taken a proactive approach to keeping her bill as small as possible.
Like a lot of people, Cheryl's taken the step of covering her windows with blankets to keep the cold air out, but she's also gone a little further, putting blankets over the walls to make up for bad insulation.
Riggins doesn't know how much money to expect this year, but he should find out soon.
"I will know something by Wednesday which will give me the green light to get started," he said.
Right now, that's not much relief to Kissel.
"That I could wait it out and it'd eventually get here instead of just thinking, how am I going to survive?"
Kissel got about $650 through LIHEAP last year.
Keep watching KNDO and we'll let you know when OIC starts accepting applications for the energy credit.