Prescription drug use rising among teens
Posted:
Updated: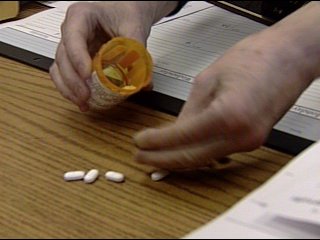 Prescription drugs seem to be in more bathroom cabinets and on more counters than ever before.
With all those prescriptions sitting in houses it's no surprise that drug and alcohol specialists are seeing more teens coming through their doors.
It usually starts out as a legitimate need for a prescription, but the Benton Franklin Substance Abuse coalition says it often turns out to be much more. Today the Executive Director of the Coalition says adults will go to doctors because of a pain in their body, or other reasons such as anxiety or depression. They'll get prescription drugs to help, and many times it does, but many times it also becomes an addiction. The Coalition says it can then trickle down, which is why Executive Director Peggy Haecker is saying more teens are in need of help than ever before.
"Grand parents and parents have these drugs in their home," Haecker says. "They're in their medicine cabinets, they're in their purses, they're in brief cases. They don't watch. They don't know how many pills they have, they don't realize several of them are missing at a time."
Haecker says to prevent teen drug use she advises anyone with prescriptions drugs in the house to lock them up and keep a count of how many pills are in each bottle.
*If you or someone you know is having problems with drugs you can call the Benton Franklin Substance Abuse Coalition:
Benton-Franklin Substance Abuse Coalition
8428 W. Gage Blvd. Suite A
Kennewick, WA 99336
(509) 783-3180