OSHA investigates accident scene at Yakama Forest Products mill
Posted:
Updated: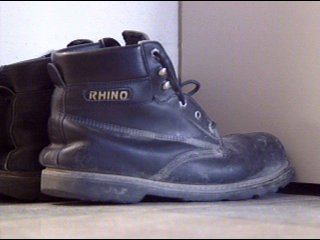 UPDATE: Investigators are still looking into what caused a piece of equipment to crush a Fort Simcoe Job Corps student.
Three investigators with OSHA have been to both Fort Simcoe and the Yakama Forest Products mill. Back on January 7th, 20-year-old Tyler Challinor was killed while working on equipment at the mill.
Because the accident happened on tribal land OSHA had to obtain a warrant. An OSHA director tells KNDO the investigators will make one more trip out to the scene and the investigation should be wrapped-up within one to two months.
WHITE SWAN--Federal and tribal authorities are investigating the workplace death of a student at Fort Simcoe Job Corps.
Investigators are working to find out why 20-year-old Tyler Challinor was crushed while working on a front loader.
The Yakima County Coroner confirmed Challinor was killed Thursday evening.
Early reports say Challinor was working on a front loader at Yakama Forest Products when it fell crushing his chest.
The Occupational Safety and Health Administration (OSHA) plans to investigate the workplace standards at the Forest Products site, but they haven't been able to get started yet.
"The Yakama Tribe has requested that we seek a warrant before we conduct the investigation," David Baker, OSHA, said. "We're in the process of obtaining that right now."
Baker added the tribe has every right to request a search warrant. He said this is the first time OSHA has had to conduct an investigation at the Fort Simcoe Job Corps.
Yakama tribal police are conducting their own investigation.
KNDO's requests for comment on the matter were forwarded to a lawyer representing the Yakama Nation.