Should Washington legalize marijuana?
Posted:
Updated: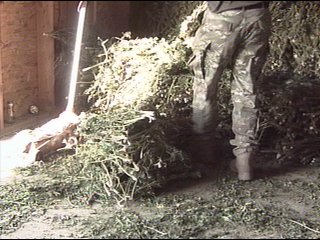 YAKIMA--You could soon find a new drug for sale at the nearest liquor store.
State Representative Mary Lou Dickerson (Democrat - Seattle) introduced a measure Wednesday to legalize and regulate marijuana, proposing it be sold in state-run liquor stores.
Lawmakers are hearing another bill designed to decriminalize possession of up to 40 grams of pot.
Another initiative filed Tuesday would legalize possessing, growing or using marijuana.
Proponents argue regulating marijuana takes business away from organized crime, but local police say it's a bad idea.
"If that's the argument then we should legalize cocaine, methamphetamines and heroin, to take it out of the hands of organized crime," Lt. Mike Merryman, Yakima Police Department, said. "It's a bad argument. It's a flawed argument."
Merryman also doubts decriminalization or even legalization will do much to clear up the state's prison system, saying most people incarcerated solely on marijuana-related charges either have long criminal histories or are accused of dealing drugs.
Currently, it's a gross misdemeanor to have up to 40 grams of marijuana, and a felony to possess more than that.
These bills only deal with adults, so if any of these bills pass, it would still be illegal for juveniles to use or possess marijuana.