Tri-Citians helping Haitians
Posted:
Updated: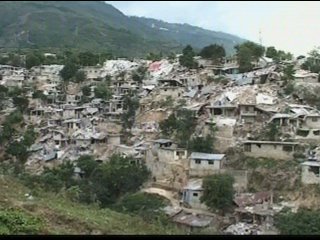 RICHLAND, Wash-- It is a country thousands of miles away, but the relief efforts hit close to home.
For registered nurse Karina Bethje, the end of the month was supposed to be her annual trip to Haiti to give medical help, Something many are desperately in need of.
"We go way up in the mountains, set a clinic up for 3 days, see 1,000-1,800 people," she says. "We do anything from blood pressure, de-worming, scabies treatment. We delivered a baby last year."
That trip has been postponed, but Karina finds herself right in the thick of the disaster; dozens of her co-workers turned friends are still in Haiti.
"We've heard from 2 our of 80," she explains.
Social networking sites like Facebook are the easiest--if not only--way to keep in touch. She's asking her co-workers to donate money.
"At this point, all you can have is hope."
Meanwhile, the phones at Bethel Church are busy coordinating donations.
"Nobody knows when a disaster will happen," says Dave Dawson with the church. "You can't plan for it. So we decided several years ago to go ahead and set aside $10,000 a year. It's just right there, so if something comes up, we just act."
Here are some organizations they are donating to:
www.hopeforhaitifoundation.com
--This story was filed by Adam Harding. Have a story idea? E-mail him at Adam.Harding@kndu.com